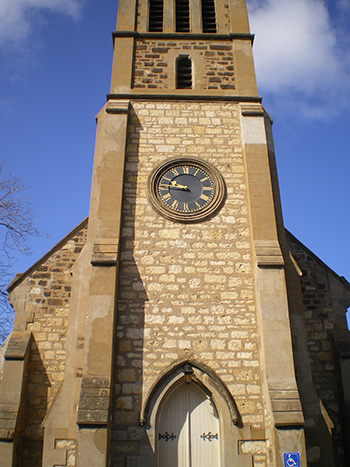 Holy Trinity Anglican Church. North Terrace, Adelaide S.A.
The clock was built in 1836 by Vulliamy,
Clockmaker to King William IVFor over 30 years, I have been working and perfecting my craft as a clock and watchmaker.
I commenced a 4 year apprenticeship with my father, Aubrey Kaesler, at Unley Jewellers – Adelaide in 1980. I continued my association with the family business when it relocated to Nuriootpa, in the Barossa Valley, in 1982. I completed my Horology apprentice studies at Regency Park Technical School in 1983.
In 2000, I commenced my own business, specialising in quality clock and watch repairs, in Tanunda. I am a member of the Watch and Clockmakers of Australia, WCA and currently serving as area coordinator for South Australia.
I repair and restore all types of antique and modern clocks of any age and most watches. Over the years, I have equipped my work shop with quality clock and watchmaking tools to repair your clock or watch to a high standard.
All clocks restored are carefully disassembled and cleaned. Repairs are now carried out, with worn bearings replaced. Piviots are also repaired and polished, as with mainsprings, which are removed from the barrels, checked, cleaned and oiled. Sometimes the mainsprings need to be replaced as they are either broken or the wrong size from a previous repair. If parts need to be replaced they are either engineered or sourced from either Australia or overseas. Once the parts are repaired the clock is thoroughly cleaned again, assembled and oiled with high quality clock oils. It is then adjusted and checked for operation. Lastly it is regulated for time keeping and checked for at least 2 weeks. All repairs are guaranteed for 12 months.
Watches are also given the same care and attention to their repair and servicing.